Services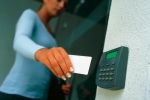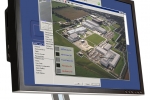 Providing security services derived from the development, manufacturing and commercialisation of industry leading communications, security and access control products, systems and technologies.
Security Systems
We are fully accredited with OCBA as Security Alarm Supplier's and Installers and fully Surveillance Licensed with a number of our Technicians' licensed as required.
We supply, install and maintain a number of security systems for Adelaide based commercial operations. If you'd like us to advise which system is best for your organisations needs, give us a call (08) 8268 3777
Access Control
We are authorised distributors for a number of the leading commercial access control brands. Access Datacom has installed Access Control systems in a large number of commercial environments for both private corporatations and various arms of the government.
Duress Systems
Our duress systems provide proven personnel and asset tracking for all industrial, commercial, and institutional applications.
Installation
We have a fully accredited and licensed team who are experts in their field. Our product knowledge is second to none and with over 15 years experience, we're the best choice when it comes to installing your next commericial security system.
Support
We provide around the clock monitoring and support services for our security systems; keeping a close watch on your building, sporting stadium, factory or public event. Best of all, should you ever need us, we're just a phone call away.
Maintenance
Access Datacom provide maintenance services for some of South Australia's largest arms of government and corporate organisations. With extensive experience in all the big brand commercial security systems, you can have peace of mind when you work with our team of experts.