About Us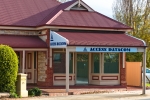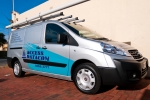 Access Datacom are one of Adelaide's leading providers of security systems, access control and duress systems.
We have an extensive client base across all corporate and government sectors and with over 15 years industry experience, we know what it takes to keep your organisation secure.
For Access Datacom to be the "first and safest choice" for our clients resulting in a reputation of supplying and installing high quality communications, security and access control products, systems and technologies. This will be supported by pro-actively recognising client needs and promoting a professional corporate culture that is focussed on providing market-leading levels of customer satisfaction.
Quality Certified Company

Quality Certified Company
Licence Number
Q0060